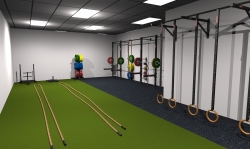 So, our little business that thought it could, launched it's new studio nearly a month ago. We had our big partay on the 23rd March, and like all good entrepreneurial ventures it was a case of mad, ducklike swimming, scrambling, panicky, crazy feet below the water's surface, and above the surface calm, smiling - we're going to be ok - attitude. We still hadn't received our permit from Banyule Council at that stage, we hadn't finished laying the lino or completed the final touches of painting yet, and of course like all other start ups we felt like we were haemorrhaging funds with no sign of any income on the horizon! On top óf this we had renovated from scratch a 100sqM shell - patching 146 holes in the walls along the way. Andrew and I literally did 18 hour days for 4 weeks in the lead up with both of us holding down full time jobs while renovating. Our poor kids just came along for the wild ride! Adrewb and I were hyperventilating.
Not having a permit meant we opened and didn't charge anyone for any sessions - we opened our doors for clients for comp sessions for the first fortnight, and then ran straight into Easter school holidays. At this point the whole family was pretty much living on baked beans! I took off for a big 5 day hike in the South Australian wilderness - it was just what the doctor ordered!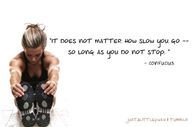 So here we are a month in. Everything is sorted with Council, and the transition from a running one small garage studio to running a second much larger studio with additional staff has been as smooth as you could expect. As always, the things you anticipate having trouble with you don't and the things you never foresaw being an issue come down to strike like a bolt from the blue!
My biggest concern was that the highly complex and integrated back office was going to fall in a complete heap! After going from a really simple system of clients crediting me directly, and having a bare bones website, we suddenly had two separate apps (one for staff and one for clients) a new website with its own shop, as well as a direct debit system - again integrated in with the apps. I had many training calls to America at weird times of the night and day to learn how to use all this new technology. (And I am such a ludite) Not only did the five staff have to learn how to book people in, check them off, take payments etc - all the clients had to learn the new system too! I wish I had a dollar for how many times i hear the words "Cinchy I love your new app!" It means I don't get any texts in the middle of the night from people wanting to book appointments - they simply do it on their phone! It's the best! However, for a while there I was waking up in the middle of the night in a cold sweat, filled with worry that it wasn''t going to work. Silly, huh?
A really big transition for me is going from being a very busy personal trainer to a trainer/Manager. Implementing a marketing plan, and getting some advertising in front of people has become a primary focus. One of our key drivers in being entrepreneurial (apart from the sheer fun of creating something awesome out of nothing) is to provide employment for people. Lauren is already a busy trainer, I am really loving seeing Jason ad Jacynta become busier and busier too! My business and life partner Andrew always tells me I tend to be busy being busy! The change to the new studio has completely changed my role in the company and my approach to the business.
To al of you who have suppoprted Cinch thus far -thankyou! My goodness, there's been some big changes! You are all amazing, and we look forward to training with you, laughing with you and being inspired by you! See you in the studio!
Cinchy xx