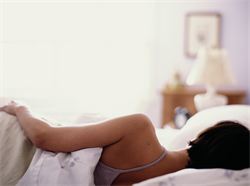 ~ Keeping that motivation at an all time High
I truly do understand the feeling - it's a cold wintry morning at 5.30am, your flannelette sheets are cuddly and warm and so is the body lying next to you! It is extremely hard to drag your sorry butt out and head out the door/to the gym/to meet your pt. Contrary to commonly held beliefs about athletes and personal trainers, we aren't particularly motivated to leave warm, safe beds at unGodly hours either - we just do it anyway. Likewise we have some strong motivators to get us out there - winning races, glory, pride of family and coach, or in the case of trainers, living lives in line with our values, having the physique and fitness that our clients expect - or we have committed and there will be some sort of negative response if we don't show up! Often we are actually motivated to do it too - heck I LOVE training! I really do, but is it my very favourite thing in the whole World?
Well, no.
So starting off. You maybe haven't been training, or eating particularly well either. How do we create some motivation - and most importantly maintain it long term?
Well here are a few tips
1. Start small and just have one goal.
Don't aim to decrease fat AND increase muscle AND increase flexibility. It's overwhelming. Focus on one thing - and pick the one that has the biggest impact on your health (often this means losing the tummy fat) . Break your goals into little achievable segments. "This week I am going to go for 4 ten minute walks" Brilliant! Something you can actually do.
2. Watch your language.
Talk in definites. I often hear people say things like "I'm going on a health kick" or "At the moment I am eating really well" go for statements like "I've turned over a new leaf" Or "This is the way I am eating now" they are much more positive, and they say to other people - and yourself - that this is a long term change.
3. Know your reasons
Are you getting in shape to be a good role model for your kids? For your own health? To enter a figure comp? Be clear in your reasons for doing this - strong motivation is key in achieving a great result.
4. Really really want it.
If you are still in the contemplation stage of your training you are not ready to get started. This is one of the reasons I have Meet and Greets with clients - I know that the people who are determined to make a change - to finally lose the extra 20kg they have been lugging around for the last 20 years - are the ones who are going to get great results. If you are not sure, get sure and start then.
5. Commit publically
Tell your friends, your colleagues and of course, your family. Let them know you are making changes and that you will need their support. Be clear on what you might need from them. "Honey, sharing a bottle of wine a night is lovely but it is sabotaging my health. I need to have at least three alcohol free nights per week - I need your help with this - I'm going to stop drinking Monday, Tuesday and Wednesday. Can you support me with this by not offering me a glass of wine?" Something like that.
6. Get excited
This IS exciting! This is the start of a whole new life. A life where movement is effortless, you feel strong physically and mentally and your clothes fit. It's great! Use social media to stay excited, follow people on facebook who inspire you, read blogs, start an inspiration board on pinterest. Read books that keep you motivated, and mags such as Oxygen or Fitness RX.
7. Get organised
Oh my, this is a big one. If you are keen to eat better, train better etc, then jumping in the second you finish reading this blog may not work that well!
Here are some things you may need to do before getting started -
Stock your fridge with plenty of vegies, some fruit and lean protein
Plan your meals - what are you going to have for lunch each day?
Buy some storage containers - to transport aforementioned lunches.
Buy some running shoes
Join a gym
ring a trainer
Ask your friends what they do
Look at Fitbits and other exercise trackers.
Best of luck! You can do this!