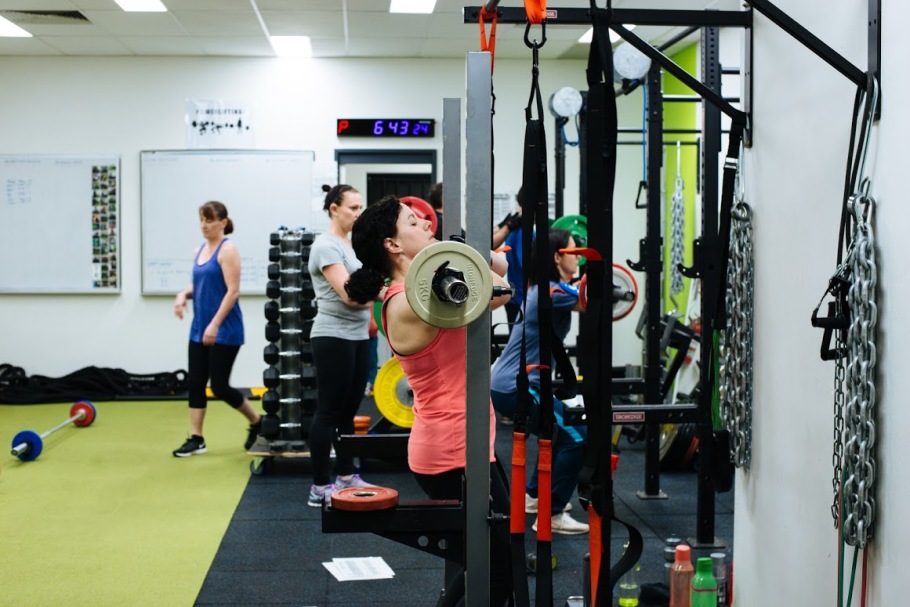 Cinch is a boutique private group and personal training studio situated meters from parkland in Macleod. Our trainers are all tertiary qualified in Human Movement or Exercise Science. Although we are a diverse team with different areas of interest - ranging from pelvic floor strength to improving your golf swing - we have one thing in common. We are all passionate about what we do, and our goal is to ensure others catch that passion too! We want you to get the results you want in a safe, supervised and energised environment.

Whether your goal is to get into the shape of your life, increase strength and put on some muscle, or increase bone strength and balance we can help. Our current clients range in age from 18 to 84.

Our new studio has been retro fitted as a playground for grownups! Featuring a sled track, sandbags, stairs to climb, farmers' walks, wall balls, dead balls and all manner of training devices, as well as more traditional kettlebells, barbells and dumbbells we can pretty much guarantee you will not be bored! We are professional career trainers, this is what we do, and we do it well.

Come and experience Cinch.

Come and be part of our tribe, we welcome you with open arms.