So, our little business that thought it could, launched it's new studio nearly a month ago. We had our big partay on the 23rd March, and like all good entrepreneurial ventures it was a case of mad, ducklike swimming, scrambling, panicky, crazy feet below the water's surface, and above the surface calm, smiling - we're going to be ok - attitude. We still hadn't received our permit from Banyule Council at that stage, we hadn't finished laying the lino or completed the final touches of painting yet, and of course like all other start ups we felt like we were haemorrhaging funds with no sign of any income on the horizon! On top óf this we had renovated from scratch a 100sqM shell - patching 146 holes in the walls along the way. Andrew and I literally did 18 hour days for 4 weeks in the lead up with both of us holding down full time jobs while renovating. Our poor kids just came along for the wild ride! Adrewb and I were hyperventilating.
Not having a permit meant we opened and didn't charge anyone for any sessions - we opened our doors for clients for comp sessions for the first fortnight, and then ran straight into Easter school holidays. At this point the whole family was pretty much living on baked beans! I took off for a big 5 day hike in the South Australian wilderness - it was just what the doctor ordered!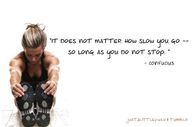 So here we are a month in. Everything is sorted with Council, and the transition from a running one small garage studio to running a second much larger studio with additional staff has been as smooth as you could expect. As always, the things you anticipate having trouble with you don't and the things you never foresaw being an issue come down to strike like a bolt from the blue!
My biggest concern was that the highly complex and integrated back office was going to fall in a complete heap! After going from a really simple system of clients crediting me directly, and having a bare bones website, we suddenly had two separate apps (one for staff and one for clients) a new website with its own shop, as well as a direct debit system - again integrated in with the apps. I had many training calls to America at weird times of the night and day to learn how to use all this new technology. (And I am such a ludite) Not only did the five staff have to learn how to book people in, check them off, take payments etc - all the clients had to learn the new system too! I wish I had a dollar for how many times i hear the words "Cinchy I love your new app!" It means I don't get any texts in the middle of the night from people wanting to book appointments - they simply do it on their phone! It's the best! However, for a while there I was waking up in the middle of the night in a cold sweat, filled with worry that it wasn''t going to work. Silly, huh?
A really big transition for me is going from being a very busy personal trainer to a trainer/Manager. Implementing a marketing plan, and getting some advertising in front of people has become a primary focus. One of our key drivers in being entrepreneurial (apart from the sheer fun of creating something awesome out of nothing) is to provide employment for people. Lauren is already a busy trainer, I am really loving seeing Jason ad Jacynta become busier and busier too! My business and life partner Andrew always tells me I tend to be busy being busy! The change to the new studio has completely changed my role in the company and my approach to the business.
To al of you who have suppoprted Cinch thus far -thankyou! My goodness, there's been some big changes! You are all amazing, and we look forward to training with you, laughing with you and being inspired by you! See you in the studio!
Cinchy xx
---
~ Keeping that motivation at an all time High

I truly do understand the feeling - it's a cold wintry morning at 5.30am, your flannelette sheets are cuddly and warm and so is the body lying next to you! It is extremely hard to drag your sorry butt out and head out the door/to the gym/to meet your pt. Contrary to commonly held beliefs about athletes and personal trainers, we aren't particularly motivated to leave warm, safe beds at unGodly hours either - we just do it anyway. Likewise we have some strong motivators to get us out there - winning races, glory, pride of family and coach, or in the case of trainers, living lives in line with our values, having the physique and fitness that our clients expect - or we have committed and there will be some sort of negative response if we don't show up! Often we are actually motivated to do it too - heck I LOVE training! I really do, but is it my very favourite thing in the whole World?

Well, no.

So starting off. You maybe haven't been training, or eating particularly well either. How do we create some motivation - and most importantly maintain it long term?

Well here are a few tips

1. Start small and just have one goal.
Don't aim to decrease fat AND increase muscle AND increase flexibility. It's overwhelming. Focus on one thing - and pick the one that has the biggest impact on your health (often this means losing the tummy fat) . Break your goals into little achievable segments. "This week I am going to go for 4 ten minute walks" Brilliant! Something you can actually do.

2. Watch your language.
Talk in definites. I often hear people say things like "I'm going on a health kick" or "At the moment I am eating really well" go for statements like "I've turned over a new leaf" Or "This is the way I am eating now" they are much more positive, and they say to other people - and yourself - that this is a long term change.

3. Know your reasons
Are you getting in shape to be a good role model for your kids? For your own health? To enter a figure comp? Be clear in your reasons for doing this - strong motivation is key in achieving a great result.

4. Really really want it.
If you are still in the contemplation stage of your training you are not ready to get started. This is one of the reasons I have Meet and Greets with clients - I know that the people who are determined to make a change - to finally lose the extra 20kg they have been lugging around for the last 20 years - are the ones who are going to get great results. If you are not sure, get sure and start then.

5. Commit publically
Tell your friends, your colleagues and of course, your family. Let them know you are making changes and that you will need their support. Be clear on what you might need from them. "Honey, sharing a bottle of wine a night is lovely but it is sabotaging my health. I need to have at least three alcohol free nights per week - I need your help with this - I'm going to stop drinking Monday, Tuesday and Wednesday. Can you support me with this by not offering me a glass of wine?" Something like that.


6. Get excited
This IS exciting! This is the start of a whole new life. A life where movement is effortless, you feel strong physically and mentally and your clothes fit. It's great! Use social media to stay excited, follow people on facebook who inspire you, read blogs, start an inspiration board on pinterest. Read books that keep you motivated, and mags such as Oxygen or Fitness RX.

7. Get organised
Oh my, this is a big one. If you are keen to eat better, train better etc, then jumping in the second you finish reading this blog may not work that well!
Here are some things you may need to do before getting started -
Stock your fridge with plenty of vegies, some fruit and lean protein
Plan your meals - what are you going to have for lunch each day?
Buy some storage containers - to transport aforementioned lunches.
Buy some running shoes
Join a gym
ring a trainer
Ask your friends what they do
Look at Fitbits and other exercise trackers.

Best of luck! You can do this!
---
You may have heard on the grapevine, or maybe Lauren and I have told you, that in 2015 cinch is expanding to a 2nd studio. I decided to do a series of blogs about the process to keep clients. friends and family up to date, as I want you all to feel that you know what is going on, and that you are part of the process. The other reason for the blog is that things change so fast, decisions are made so quickly and we can't remember what we have told to whom. I noticed that some of our clients had no idea quite what we were doing! Here is a typical cinchy conversation:
"Cinchy! What's happening with the business"
"Well, we start our lease in Feb - can you squat deeper please?"
""And you're moving in to the old bank in Rosanna?"
"No, Macleod, now rest. Let's up that weight."
"Wait! What? Macleod?"
"Squat! Parallel!"
etc etc...
It is quite difficult to relay important info whilst attempting to train
Here's a brief backstory for those of you who don't know it.
About two years ago we decided to build a large studio at the back of our house, we hired the best architects - Ben Lee and John Mercuri fom
ODR Architecture
and
Libby Langlands
from Libby Langlands Interior Design - Libby was one of the interior designers who worked on Federation Square. All the designs were done and we were very happy and excited - then we started to worry. A bigger business meant more comings and goings, more cars parked in the street ..could this be an issue for our neighburs? We started to rethink.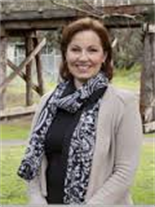 We then investigated a move to Lower Plenty - a big house with an existing space we could use for training. We looked at many beautiful homes and can't thank Kerrie Ferrari from Morrison Kleeman enough - a former PT herself, she knew just what we were after - she was amazing. I worried abut the lack of walkby traffic - a major factor in our success thus far, and something we would lose in a move to a large property set back from the road.
So...back to the drawing board
Finally Foxy and I made a list of all the possible options - what were we going to do?..Well we have a few plans up our sleeve still, but right now we have just signed a lease on a property in Aberdeen Rd, Macleod - which is a lovely strip of shops opposite a park and close to our and hopefully your, home.
The existing shopfront will be completely gutted and outfitted - mainly in a Crossfit style - you'll love it! There will be much more opportunity to do exciting and innovative training even at 6am! And we are confident this also means a decreased price per session which means increased sessions for you - which means better results! Yippee! We are very excited about running more educational sessions and working closely with other complimentary businesses in the NE area. Oh my goodness, it is going to be amazing! I am so excited that Andrew/Foxy will be working part time at cinch. Foxy and I have worked together running personal training businesses for ten years, to have him back on board after a twelve year break is wonderful. He is the organised, systematic, brains behind my entrepreneurial, people and service driven personality! I hope you feel a shift in your experience with Andrew on board. Actually, I can guarantee you will! Andrew also has an Undergraduate degree in Physiacal Education, a Masters in Nutrition and a wealth of experience both as a trainer, equipment designer, and fitness educator.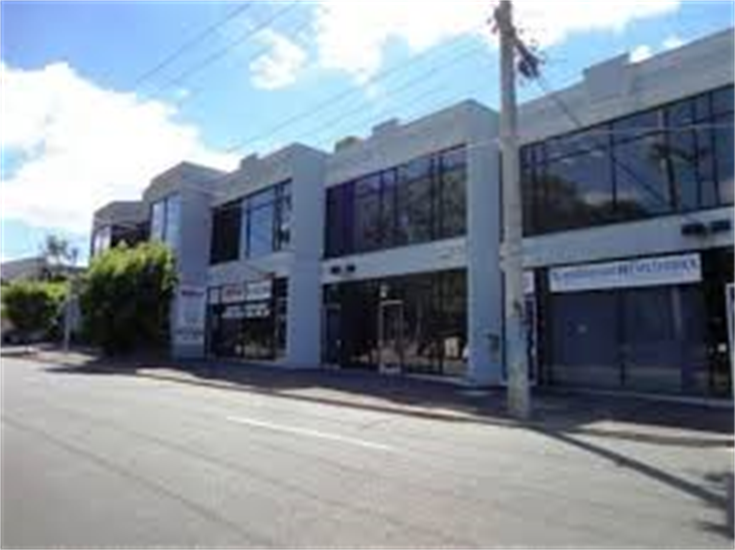 This is going to be very exciting for us - and I hope you! I won't be posting anything other than external and close up shots of the new studio - all will be revealed at the Grand Opening launch party in March of next year.
We are the property third from the left in this pic - the one with writing on the window.
I promise I will keep you informed of what we are doing and how our timelines are looking as things progress. In the meantime please talk to myself, Lauren or Andrew if you have any queries or suggestions.